phwah!

been ages since i updated, and can't say i've drawn all that much in the meantime. the scuba-diving comic still needs to be colored, and me leaving my tablet stylus in a flat 650 km away doesn't help much. so that's going ridiculously slow. got about a dozen of other things in the writing, some for myself, some for my friends, stories for a fanzine i edit (i guess), PIPCI! (eng.: TENTACLES!). so anyway, i just finished writing a 12 page story for my friend jusuf. wrote a short story for myself (4 pages), and about half of another one (3 pages). Also wrote rough drafts for the next episode of my detective guy comic, some 10-12-ish pages too, and the outlines for the whole next issue of the fanzine. how did i end up writing that much? beats me.

so yeah, there's a couple of stories that i'll be messing with over the next few days, including the one i planned to put here as a webcomic. going back to the big city in two weeks, so till then i'll try to post something every day, and maybe figure out a way to post when i get there too. cheers.
oh, and i need to fix that header thing. works in ie, but looks nasty in mozilla.
today, fanart of mister macak, and a some doodles from the papers i have on the desk during the day...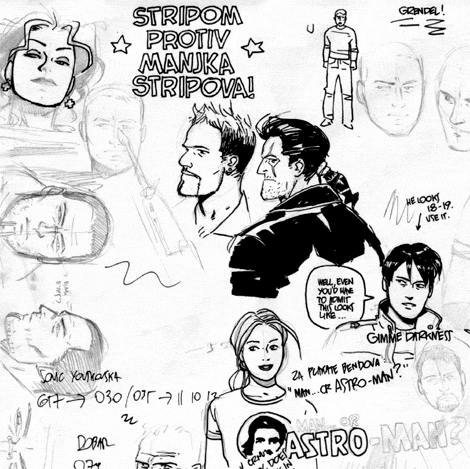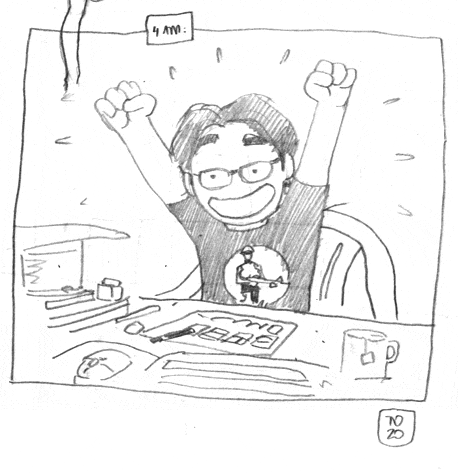 soundtrack: sonic youth - murray st.